Description
After purchase we will email you to see which artwork you would like on your product! Most of Aaron's artworks are available to be printed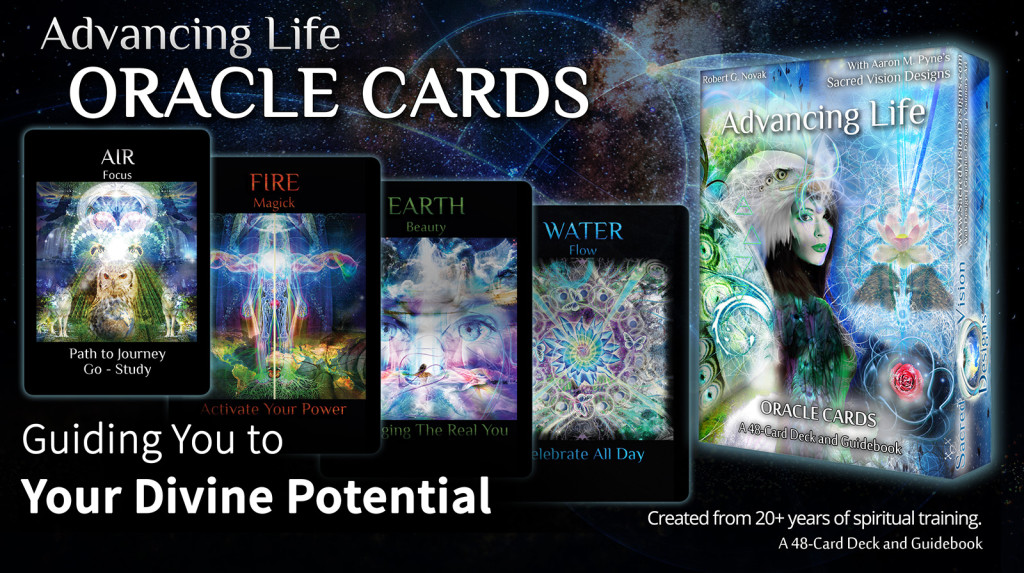 48 Oracle Card Set & Guidebook
Author and creator of the Advancing Life Network, Robert Novak, collaborated with Spiritual Artist, Aaron Pyne, to create this beautiful 48-card oracle deck to help you achieve a more connected, directed, and abundant life. Their transformational energy merges Spirit and Matter, equally representing each of the four elements: Fire, Air, Water and Earth.
On the back of the cards Aaron's divinely inspired artwork depicts Elohim, the Hebrew name for God, commonly referring to angels, divine spirits, deities, extensions of God, and more. Aaron's unique spiritual connection is reflected through his art, and works to illuminate divine messages as you hold and use these cards.
The enclosed guidebook assists in interpreting the card's messages. More of Aaron's artwork can be found on SacredVisionDesigns.com and Robert's transformational work at BeWillingToBeAmazed.com. Their intention is to bring solidarity to our shared spiritual connection through their work, and to give us an experience of our one true divine nature. These cards are the ultimate tool for creating the divinely-inspired life you desire!