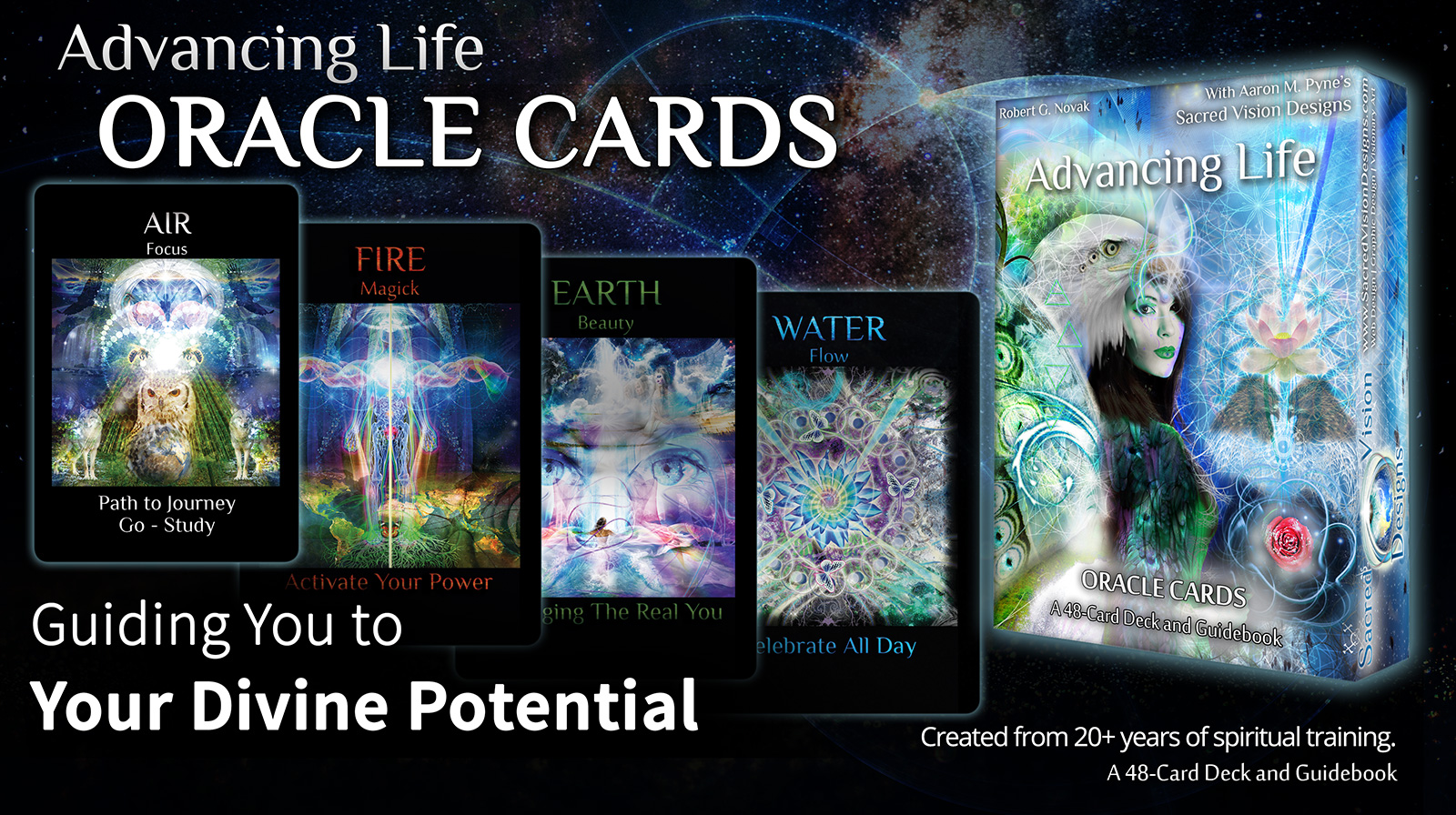 Would You Like More Inspiration, Direction, and Movement?
Spiritual Artist Aaron Pyne and Spiritual Author Robert Novack collaborated to create this beautiful 48-card oracle deck whose transformational energy merges Spirit and Matter, equally representing each of the four elements: Fire, Air, Water and Earth.
Each card captures some the insights we've gathered over 20 plus years helping others grow in their understanding of their own unique purpose and journey.

If your answer is yes, then take hold of our Advancing Life Oracle Cards and accompanying guide to achieve a more connected, directed, and abundant life.
Order Yours Today! $20
Additional Card Examples
Click on image to view larger size.
"I have been using your 'Advancing Life' deck for many matters, several times a day, every day with the 3 card method… number one for the situation at hand, number two for the action to take, and number three for the outcome. The results of the triple cards that I pull are astounding, inspiring, synchronistic every time, beautiful, enlightening and fun! Love it!"

– LH , San Diego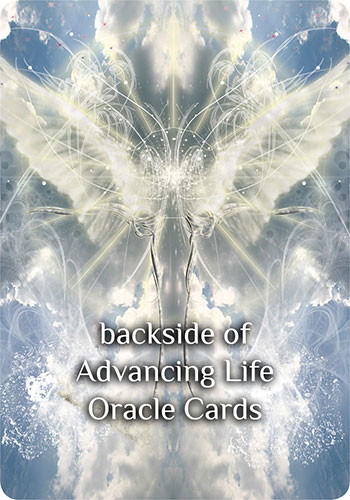 On the back of the cards Aaron's divinely inspired artwork depicts Elohim, the Hebrew name for God, commonly referring to angels, divine spirits, deities, extensions of God, and more.
Aaron's unique spiritual connection is reflected through his art, and works to illuminate divine messages as you hold and use these cards.
The accompanying guidebook, written by Robert Novack, brings his decades of experience in showing others how to thrive as a greater self-expert of themselves.
Within the guide you will learn how to interpret each card's message so that all areas of life: relationships, career, well-being, purpose and more are drawn closer to their divine potential.
Robert been trusted for years as a catalyst to help others experience their full potential. These cards are Robert's personally crafted resource to help you tap into those insights every day.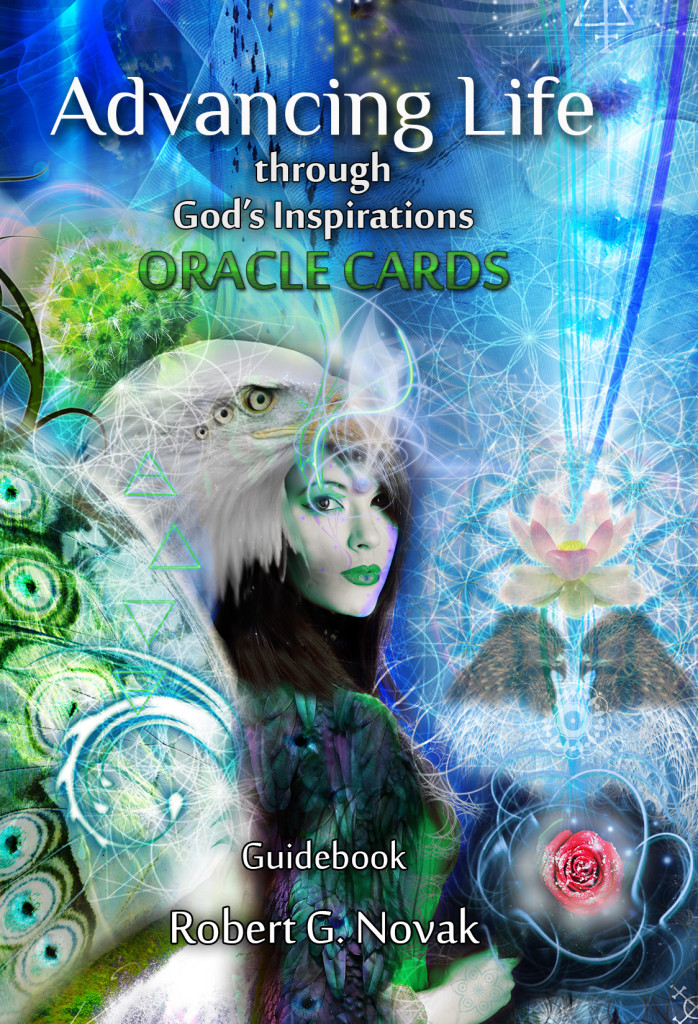 These cards are the ultimate tool for creating the
divinely-inspired life you desire!
Order Yours Today! $20